Vietnam is a beautiful country with rich culture and stunning landscapes. However, for most foreign nationals, a visa is required to enter Vietnam. This guide provides an overview of Vietnam entry visa requirements, types, fees, and application process.
A visa is an official document allowing entry into a country for a specific purpose and duration. For Vietnam, there are different types of visas available depending on your nationality and reason for visiting. Each visa has its own requirements, validity period, fees, and application process.
Having the correct Vietnam visa is crucial for entry into the country. Applying in advance and understanding the requirements will ensure a smooth entry process. This guide outlines everything you need to know about getting a Vietnam entry visa.
Vietnam Entry Visa Requirements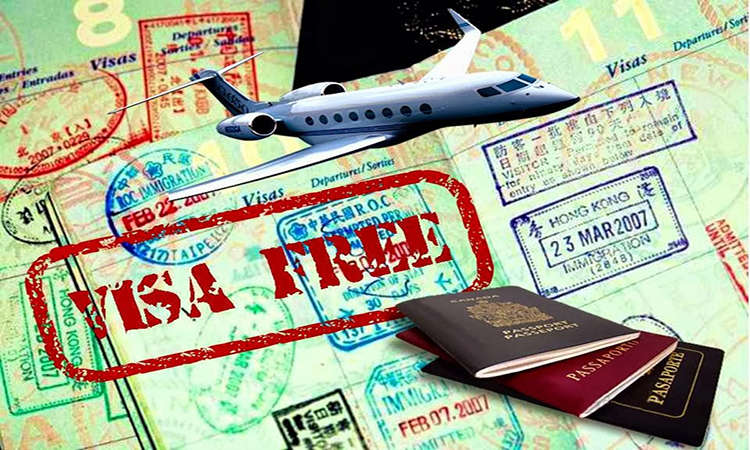 To be eligible for a Vietnam visa, you must have:
A valid passport with at least 6 months validity and one blank page
A completed visa application form
A passport-size photo
Payment of the visa fee
Supporting documents depending on visa type
Visa requirements can also vary by nationality. Citizens from certain countries like ASEAN members enjoy visa exemptions. Check your eligibility criteria before applying.
Types of Vietnam Entry Visas
There are several types of visas available for entry into Vietnam:
Tourist Visa
This allows tourism and holiday purposes for up to 30 days. A single-entry visa costs $25 USD.
Business Visa
For business trips, meetings, events etc. Single-entry is $50 USD and multiple-entry is $100 USD.
Visa On Arrival (VOA)
Citizens of certain countries can obtain visa on arrival valid for 30 days. Fee is $25 USD.
E-visa
An online visa valid for 30 days for tourism purposes. Fee is $25 USD.
How to Apply for a Vietnam Visa
There are different application options:
Embassy: Submit form and documents to the Vietnamese embassy/consulate in your country. Takes 3-5 days.
Visa on Arrival: Available for citizens of certain countries, apply directly at airport entry points in Vietnam.
Online: Apply and pay on the official Vietnam Immigration Department website. Takes 1-2 days.
Travel Agents: Hire an agency to handle your application and delivery. Added service fees apply.
Ensure you apply early for visa processing time. Also check if your port of entry provides visa on arrival to avoid problems.
Top Tips for Vietnam Entry Visa
Top Tips for Vietnam Entry Visa
Traveling to Vietnam requires obtaining an entry visa for most visitors. Whether you plan to go on a leisurely vacation, explore the bustling cities, or delve into the country's rich cultural heritage, it is essential to know the ins and outs of obtaining a Vietnam entry visa. Here are some top tips to help you navigate the process smoothly:
Understand the visa types: Vietnam offers various visa types, including tourist visas (both single-entry and multiple-entry), business visas, and transit visas. Determine the purpose of your visit and select the appropriate visa type accordingly.
Plan ahead: Obtaining a Vietnam entry visa typically involves some paperwork and processing time. To avoid last-minute stress, start the visa application process well in advance. It is recommended to apply at least one month before your intended travel date.
Check visa requirements: Before applying for a Vietnam entry visa, thoroughly review the requirements set by the Vietnamese government. Typically, you will need a valid passport with at least six months' validity remaining, recent passport-sized photographs, completed application forms, and the visa fee.
Choose the right application method: There are two primary ways to apply for a Vietnam entry visa: through a Vietnamese embassy/consulate or via an online visa approval letter. The former requires visiting or sending your documents to an embassy/consulate, while the latter allows you to apply online and receive an approval letter before obtaining the visa upon arrival.
Apply for a visa approval letter: If you opt for the online visa approval letter, find a reliable and reputable travel agency or visa service provider. Submit the required information and fees, along with scanned copies of your passport and photographs. The agency will then process your visa application with the Vietnamese immigration department.
Be cautious of third-party websites: When applying for an online visa approval letter, be wary of fraudulent websites. Stick to reputable agencies recommended by reliable sources or those with positive customer reviews. Verify the authenticity of the website before sharing personal information or making payments.
Prepare for visa-on-arrival: If you choose the online visa approval letter method, upon arrival at a designated Vietnamese international airport, you need to present your approval letter, passport, completed entry and exit form (provided by the airline or available at the airport), and two passport-sized photos. In addition, you are required to pay the visa stamping fee in cash (USD) at the immigration counter.
Check visa validity and conditions: Ensure that your Vietnam entry visa is valid for the duration of your stay and matches the number of entries you plan to make into the country. Overstaying your visa can result in fines or other penalties, so be mindful of the expiration date.
Keep copies of important documents: Make multiple copies of your passport, visa, and other essential documents. Carry one set with you while leaving another set in a safe place, such as your hotel room or with a trusted friend/family member. This precaution will prove helpful in case of loss or theft.
Seek assistance if needed: If you find the visa application process confusing or overwhelming, don't hesitate to seek professional assistance or consult with the Vietnamese embassy/consulate in your home country. They can provide accurate and up-to-date information, ensuring a hassle-free experience.
By following these top tips for obtaining a Vietnam entry visa, you will be well-prepared to embark on your journey and explore the vibrant beauty of this fascinating Southeast Asian destination. Remember, planning ahead, understanding the requirements, choosing the right application method, and being cautious throughout the process are key to a successful visa application experience.
Conclusion
Vietnam entry visas must be obtained in advance by most foreign nationals before traveling. Understanding the different types, eligibility, fees, and application process is key for a smooth entry experience. Allow sufficient processing time when applying and carefully follow all requirements for approval. With the proper visa, you can then enjoy your Vietnam visit fully!